Posted by Administrator on Nov 5th 2019
There's no better way of improving customer relationships than with giveaways. So, whether you're reeling in a customer who's had a bad experience or trying to improve brand recognition, try a giveaway. If you can offer quality items, with memorable designs your customers will always think of you fondly.
Statistics indicate that customers keep giveaways with them for at least seven months. Additionally, the cost per impression for these is estimated at one-tenth of a cent. Plus, the sales in the market for promotional products reached $23.3 billion in 2017—perhaps there is something that promotional products offer that no other marketing method can.
There's little doubt that giveaways affect consumer perception of your brand. Giveaways also create long-lasting business relationships with existing and potential customers. Here are some specific ways that giveaways help you improve customer relationships.
Recovering From Bad Service Experiences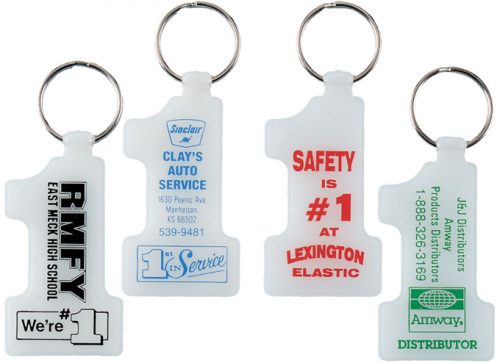 Customers sometimes feel that the service they received wasn't worth their money and are be dissatisfied with their service providers . Whether it's a bad customer support experience, lackluster service or low-quality products, your customers will always think that they wasted their money. You can make up for these feelings by offering them goodie baskets. You can use that as a way to tell them that you're concerned and are willing to go above and beyond to fix the situation.
As a result, your customers will know they've been heard. Additionally, they are heartened by the fact that you're willing to work to satisfy their needs. This creates a mutually trusting relationship between you and your customers to salvage a potentially disastrous situation.
Increasing Brand Awareness and Recognition
The first step in developing healthy relationships with clients is to tell them that you're in the market. Giveaways play two roles—they make your clients happier and you also convert those clients into your salesmen. Giveaways like air fresheners, floor mats, coloring books and t-shirts all serve as continuous reminders of your services. These products also present your services to potential clients with your logo. Ultimately, the giveaway is an extremely low-cost method of marketing which is known to convert.
For more information on using giveaways to promote brand recognition, check out our previous blog here.
Park Place Printing and Promotional Products is a premium service printing and promotional products supplier for the automotive industry, as well as auto dealerships, car repair shops, etc. We specialize in auto dealer accessories, car hood flags, paper floor mats, dealer license plate inserts and much more.
Ready to improve your customer relationships with giveaways? Well, call us at 888-602-3123 for more information on our full range of services or to work with us for your dealerships.